Have you ever tried to disassemble a hose from a piece of equipment, only to find that the rusted adapter won't allow you break the connection? Then you know about rust and the problems that can come with it! And it isn't just connection problems…you can have system contamination, leaks, migrating rust to other components, maintenance issues, and it just looks terrible. Who wants rust on that beautiful piece of hydraulic equipment?
Parker's Tube Fitting Division has rolled out a new plating called ToughShield (TS1000) that protects their adapters from rust, even in many severe applications like marine, mining and mobile environments, for up to 1,000 hours. The SAE requirement is only 72 hours, so this is a huge improvement. And this new plating offers protection at no additional cost. Nothing else is changing – the adapters have the same torque values, coefficient of friction, pressure ratings, color and other specifications. You can read more about their plating upgrade here.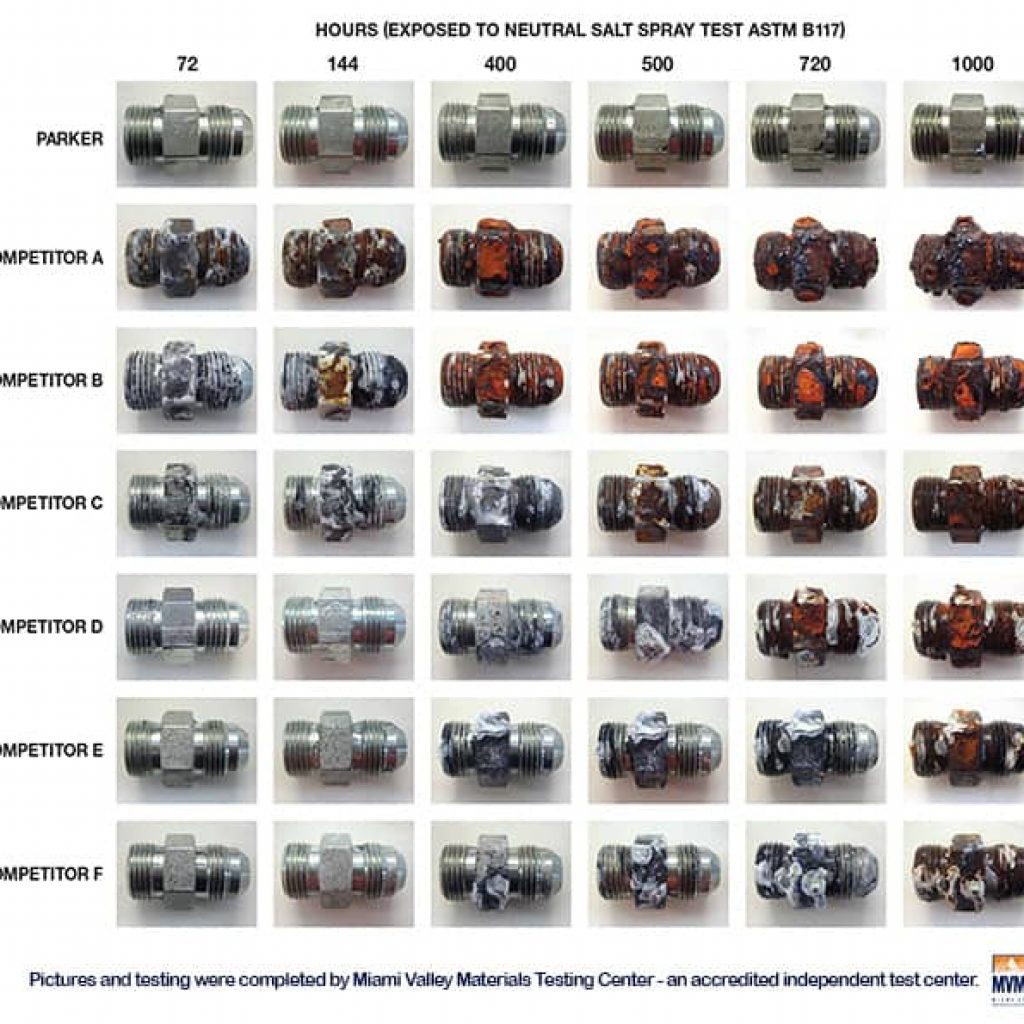 Cross Hose & Fittings stocks a wide selection of sizes and thread styles of Parker adapters protected with durable, high-quality TS1000 plating, to help you reduce replacement costs and downtime. Check out Ravages of Red Dust to see an interactive slide that compares the deterioration of fitting due to corrosion over time, per the ASTM B117 neutral salt spray test. TS1000 has been arriving at our stores on adapters for several months, and will available on hose fittings in the near future.