Do you use hydraulic equipment in extreme conditions? Even though North Carolina has a moderate climate, you may work in ice making, cold storage, asphalt production, or some other process in a hot or very cold environment. Are you seeing your generic hydraulic hose fail before you think they should, and causing you downtime?
The environment (sunlight, ozone, moisture, and temperature) affects almost anything that is exposed to it. For example:
Fading on a newspaper that's been outside
Cracks in the dashboard of your car
Rust on metal
Dry-rotting of items made from rubber.
Your hydraulic hose, which contains both polymers and elastomers, is susceptible to the same deterioration over time.
The Right Hose for the Right Job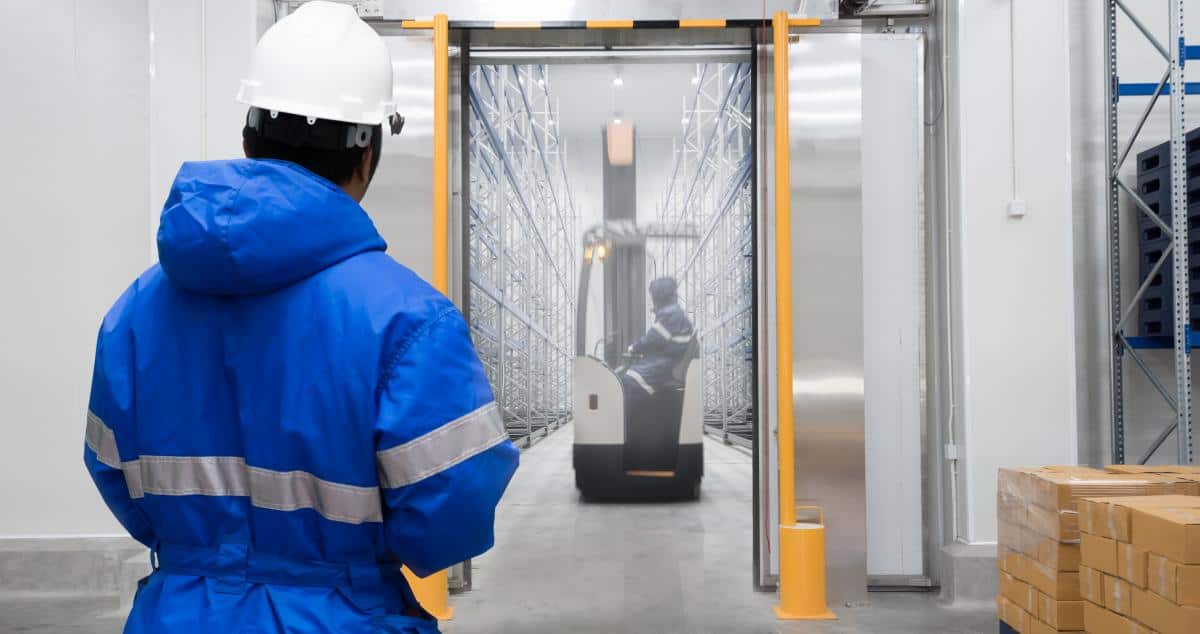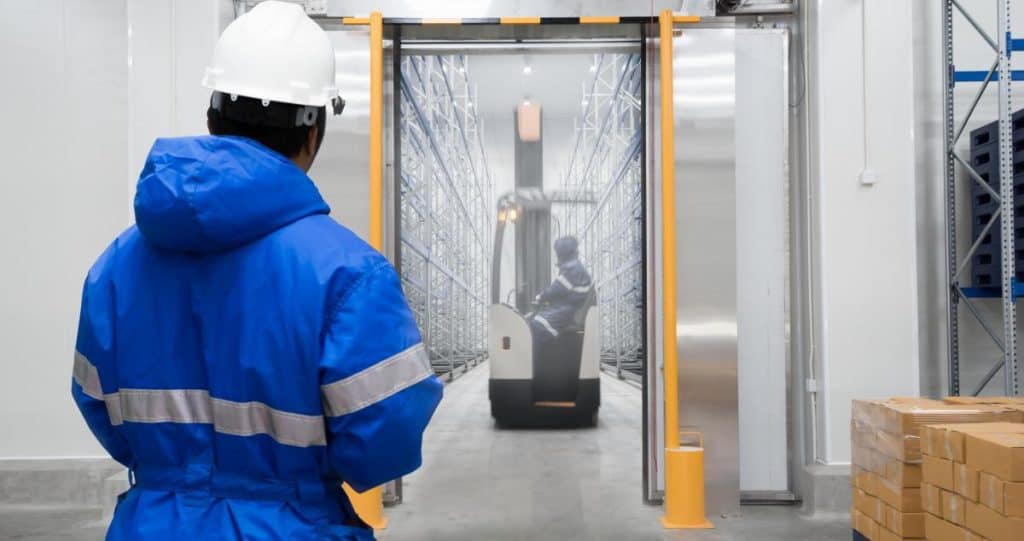 It is imperative that the correct compound is specified for your particular application. Hose manufacturers offer a wide variety of compounds designed to combat the impact of the specific environment in which the hose will be used.
Parker offers some of the best options when it comes to extreme use hydraulic hoses. Their LT (Low Temperature) series of hoses offers a temperature range of -77 to 212 degrees Fahrenheit. With a synthetic rubber tube and a proprietary PKR rubber cover, this hose is meant to perform in extreme cold applications. This is ideal for snow-making machinery, snow grooming equipment, or cold storage applications.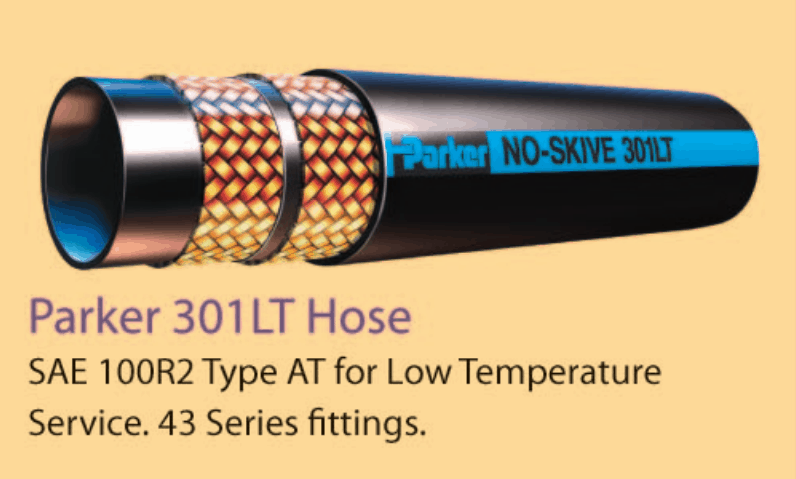 On the flip side of extreme cold, sometimes the job requires a high-temperature alternative. Parker's 426 and 436 series of hoses are rated from -50 to 302 degrees Fahrenheit and -55 to 302 degrees Fahrenheit respectively. These hoses are constructed using Parker's PKR rubber for the tube and cover. The distinctive blue cover indicates a high-temperature rating. These are recommended for use in foundries, injection molding, or in fleet oil coolers.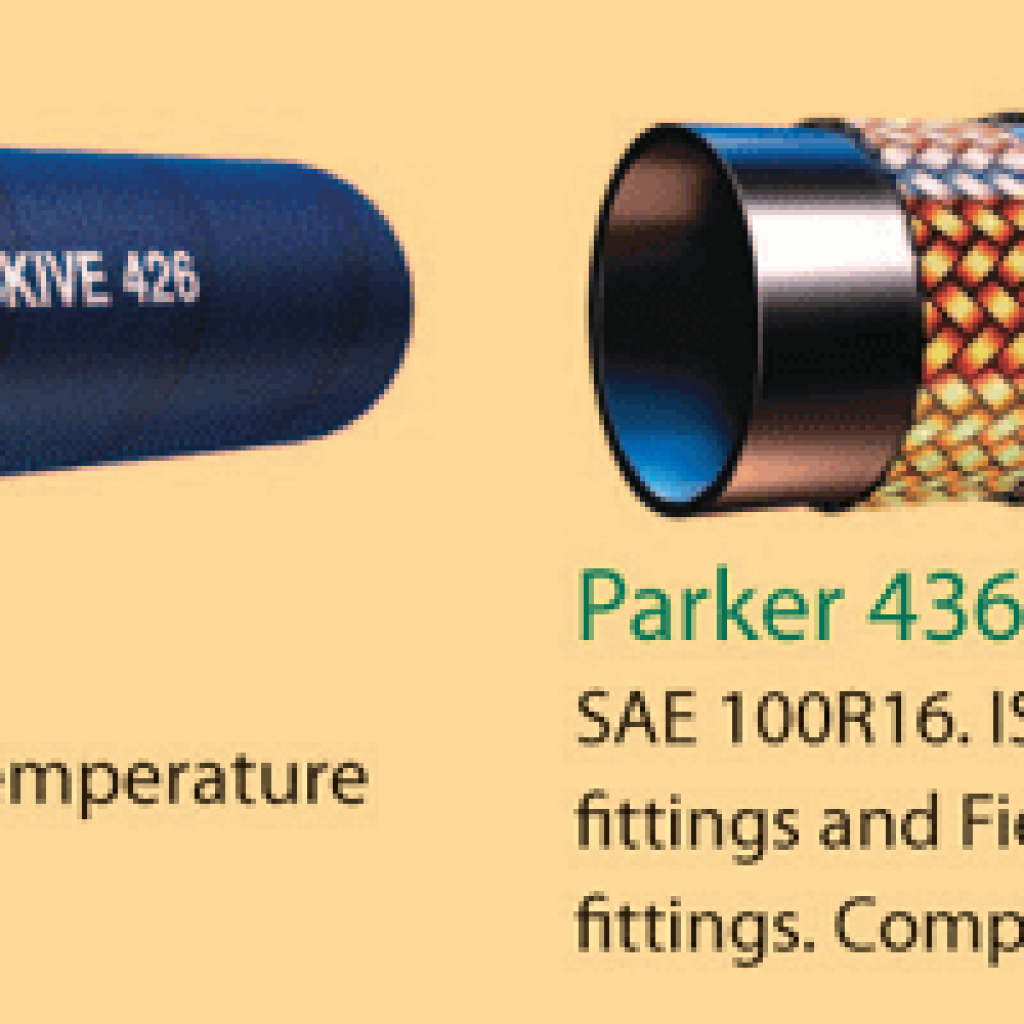 Parker has a comprehensive line of hydraulic hoses, but these are specifically designed for harsh environments. You will get a much longer life from your equipment if you correctly spec the right hydraulic hose. Of course, working pressure must be taken into account as well when considering a different hose for your particular need. Skiving means shaving part of the hose prior to attaching the fitting, so "No-Skiv" means the hose is specifically designed to omit this step, boosting its structural integrity.
Contact one of our certified customer service representatives to ensure you are getting the exact hose you need for your specific application. We look forward to working with you!