As discussed in the previous blog "ESOP's – How do they work and how do we benefit?" we learned that companies which implement an Employee Stock Ownership Plan, contribute company stock to the employee's ESOP retirement account. You can watch Jerry Bohnsack's video below.
Jerry Bohnsack Explains ESOP
What is Vestment?
How much of that stock the employee is entitled to upon retirement or leaving the company, is determined by the vesting schedule.  The vesting schedule determines how much stock the employee actually owns and how much stock still belongs to the company.
At the beginning of an employee's employment with a company, they will start out not being vested at all, not truly owning any of the stock that is in their ESOP account.  Over time they will become partially vested, owning a portion of the stock that is in their ESOP account.  Eventually they are fully vested, owning all of the stock that is in their ESOP account.
What is a Graduated Scale Vesting Schedule?
Cross Company uses a graduated scale for their vesting schedule.  This scale is a schedule that outlines when and what amount of vesting an employee receives.  For the first two years of employment, the associate is 0% vested, and then over the next five years they are vested in 20% increments, achieving the status of 'fully vested' at the completion of the sixth year.
Year 0 and Year 1 = 0%
Year 2 = 20%
Year 3 = 40%
Year 4 = 60%
Year 5 = 80%
Year 6 = 100%
Tell Me More About These Buckets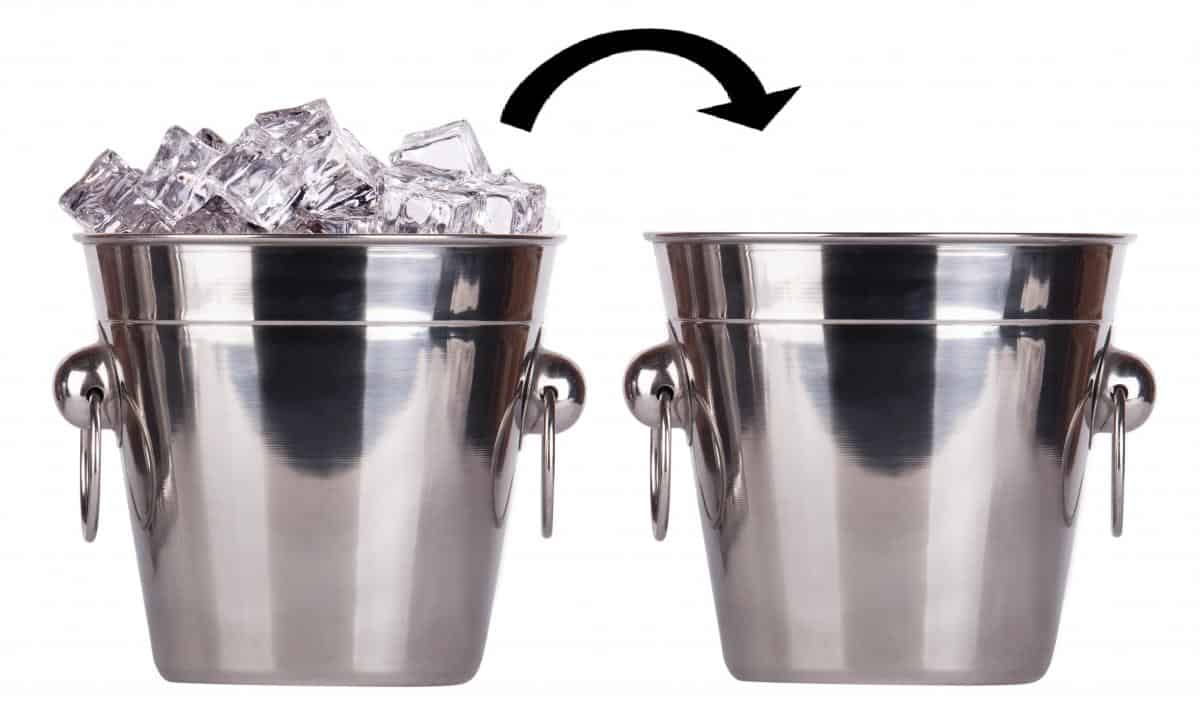 To illustrate the point, think of an employee's ESOP account balance as having shares in two different buckets.  Both buckets contain shares that are set aside for that specific employee.  However one bucket, the non-vested bucket, contains shares that are still owned by the company.  The vested bucket contains shares that are owned by the employee.  Over time, shares are moved from the non-vested bucket to the vested bucket.  If an employee leaves before they are fully vested, any shares that remain in the non-vested bucket are forfeited back to the company upon their departure.
Why Do Employers Implement a Vesting Schedule?
Implementing a vesting schedule is a way for employers to reward and benefit from employee loyalty.  The more years an employee works the more stock they get to keep.  The company benefits by retaining talented employees over a period of many years.  It is a 'win-win' situation as both groups are focused on corporate success and the resultant increase in stock value.
Frequently Asked Questions:
Q: What happens when I retire from Cross Company?
A: When you retire, which can occur once your age and number of years of employment with Cross total 60, payment of your account balance will be made as soon as it is feasible.  Diversification is advisable before that time and will be discussed in detail in another blog post.
Q: What happens if I leave Cross Company before I retire?
A: If your vested account balance is less than $25,000, you can receive payment of your balance after the next stock evaluation occurs.  Stock evaluation occurs on an annual basis, usually completed on November 30th.
If your vested account balance is more than $25,000 and your age plus years of service are 60 or more, you can receive your funds after the next valuation. 
If your vested account balance is more than $25,000 and your age plus years of service is less than 60, you will have to wait the lesser of 5 years or until your age and years of service equal 60, then you can receive your balance.