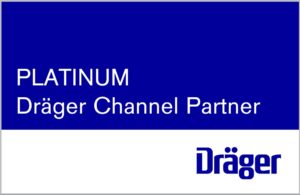 Even under less-than-ideal conditions, sampling systems can effectively identify and measure the substances present
Sampling systems have many applications but break down into two primary uses:
Either the sample conditions are not ideal for the sensor (i.e. temperature, pressure, liquids, condensate, etc.)
The area needed to place a sensor is not ideal for the electronics or simply not convenient to access for maintenance. (High ambient temperatures, flooding likely, no access without the use of ladders, lifts, wells, tunnels, areas requiring special safety gear/clothing for an employee to enter, etc.)
Therefore, a sampling system is used to transport a sample of gas from the area to be monitored to the sensors in a more convenient location. This is done using a motive force like a pump or an air driven aspirator. If the sample is outside the sensor's specifications, then the sampling system can also "condition" the sample by using components to cool, filter, separate, remove, reduce pressure, etc., then deliver the conditioned sample to the sensor.
One example application is wet wells and pumping stations in the waste water industry. Wet wells can require monitoring for O2, H2S, LEL of Methane and Gasoline/Diesel vapors. During periods of heavy rain, the wells can and do typically flood. This makes the area needing to be monitored not ideal for placing transmitters and sensors. Therefore a sampling system can be used to draw the air from the well and deliver it to a set of transmitters and sensors mounted in a much more friendly area.
There are many factors to consider when designing a sampling system, but Cross Company, working with Dräger, has the engineering staff and experience to design the system for many challenging applications.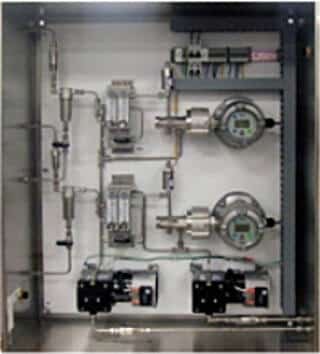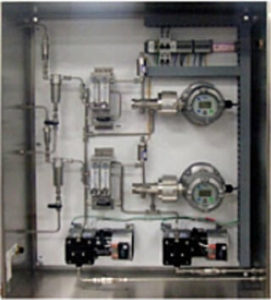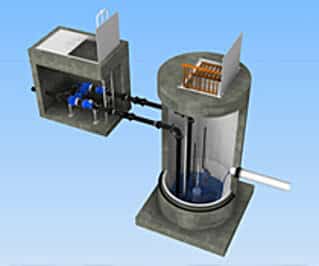 Are you interested in learning more? Fill out our contact form with some details about your application and we'll have a specialist get in touch! Also, learn more about all Dräger products and solutions offered by Cross.